Many of us can't bear to listen to or watch recordings of ourselves. But when you're the star of some of the year's biggest films, that can get difficult.
Adam Driver walked out of a US radio interview when they played a snippet of him singing in Netflix's acclaimed drama Marriage Story.
The actor left NPR's talk show Fresh Air during a clip of his performance, the show's executive producer said.
The Oscar-nominated American is also in Star Wars: The Rise of Skywalker.
He previously starred in BlacKkKlansman and recently earned praise for The Report, about an investigation into the CIA's "enhanced interrogation techniques" after 9/11.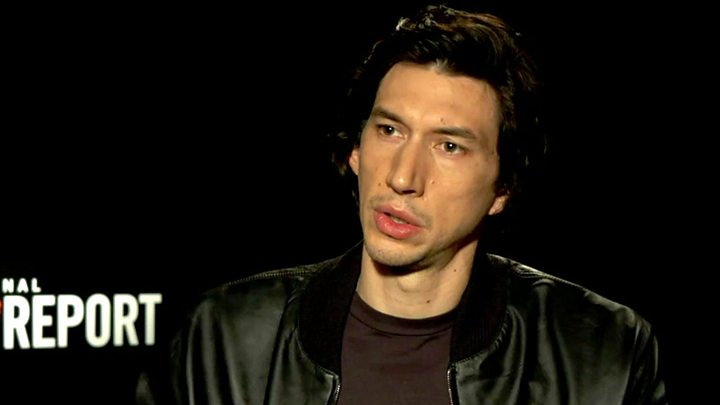 But despite his success, Driver has previously spoken about his aversion to revisiting his own performances – which was described as a "phobia" in a recent New Yorker profile.
That phobia apparently struck when NPR played a clip of him singing Being Alive – originally from the musical Company – in Marriage Story.
Executive producer Danny Miller told Variety in a statement: "We don't really understand why he left… We knew from our previous interview with Adam Driver that he does not enjoy listening back to clips of his movies (that isn't unusual, a lot of actors feel that way)."
Driver was in a studio in New York, with host Terry Gross in Philadelphia. Gross suggested he take off his headphones to avoid the pain of listening to the 20-second clip – the same arrangement they used in a 2015 interview.
"But this time around, after the clip concluded we were informed by our engineer in NY that he had walked out of the studio, and then left the building," Miller added. "We still don't understand why Adam Driver chose to leave the interview at that point."
Driver has not yet commented on the exchange.